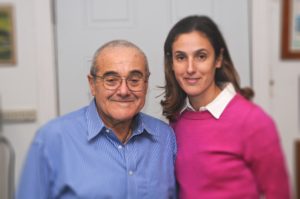 Our Approach
LL Financial Services, LLC is a well-established accounting, tax advisory and financial services firm with a reputation for innovative and lasting results. Formal training, combined with over 45 years of practical experience has enabled our team to service our clients — who range from large corporations to individuals, as well as domestic and international businesses — by helping them with accounting, taxation, and investment needs.  The personalized approach, enthusiasm and expertise the team at LL Financial Services, LLC bring to their clients is unmatched.  The father-daughter team of Larry and Lindsay thoroughly enjoy solving intricate tax and financial questions while helping clients optimize their tax planning and financial well being.
Our Story
Larry became a Certified Financial Planner over 25 years ago and continues to take annual continuing education courses to hone his skills.  In 2015, along with her extensive background in derivative trading, Lindsay became an Investment Adviser Representative.   In an effort to enhance our clients' ability to anticipate and address important tax events, LL Financial Services, LLC is pleased to offer a comprehensive suite of tax preparation, tax planning, financial planning and investment management services.
Meet the Team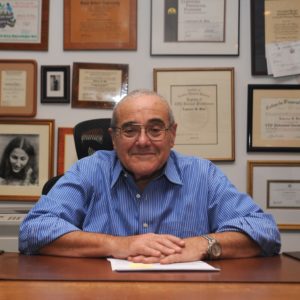 LAWRENCE BLAU
MBA, CFP, RTRP
Founding Partner
For over 45 years, Larry has brought a personal touch to professional services. Larry received his MBA in 1979 from St. John's University with a concentration in Taxation and received his CFP in 1990. After a decade in the public accounting sector, Larry started LL Financial Services, LLC in 1983 providing tax and financial advisory services to small businesses and families. He is proud of the fact that recently, his small business became a family business, as Larry's daughter Lindsay joined the firm as a Partner. In his spare time, Larry enjoys photography, travel and spending time with his family — including his eight grandchildren. Larry is an avid sports fan. While he cheers for the Yankees and Rangers, Larry is happy to have Mets and Islanders fans as clients and friends.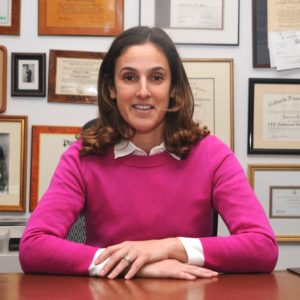 Partner – Head of Investment Management
Lindsay joined LL Financial Services, LLC in 2015, after moving back to Westchester to be closer to her family.  She graduated from the University of Texas-Austin in 2001 and received her MBA in 2003 from Pace University, with a concentration in Finance. After a decade of experience in global markets and investments, Lindsay moved to Briarcliff Manor with her husband and three young children. As an Investment Adviser Representative she is the cornerstone of the firms Investment Advisory Business.  A former All-American and professional tennis player, Lindsay remains a passionate tennis player in her spare time.
914-941-5533